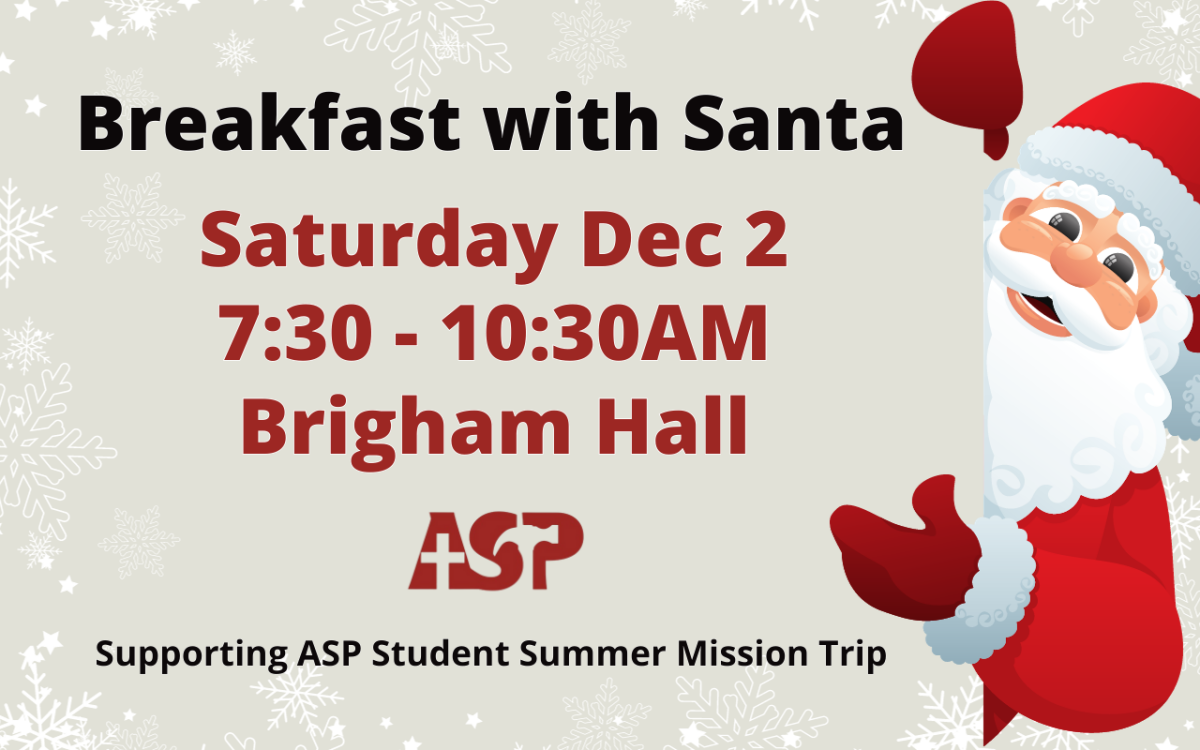 Saturday, December 02, 2023, 7:30 AM - 10:00 AM
Dust off your jingle bells and get in the holiday spirit. Santa is coming to breakfast on Saturday, December 2, from 7:30 to 10:30AM in Brigham Hall. A delicious breakfast awaits you. Donations will help the team of more than 50 high school students and adult leaders pay for travel expenses and building materials as we go to Appalachia in June 2024 to help make homes warmer, safer, and drier. You can donate by cash, check or Venmo Oakdale-Church (be sure to include a note that it is for ASP Students).

After breakfast, you are invited to walk out to the main lobby to take free photos with Santa next to the Christmas tree.