Treasured VBS:
Discovering you're priceless to god!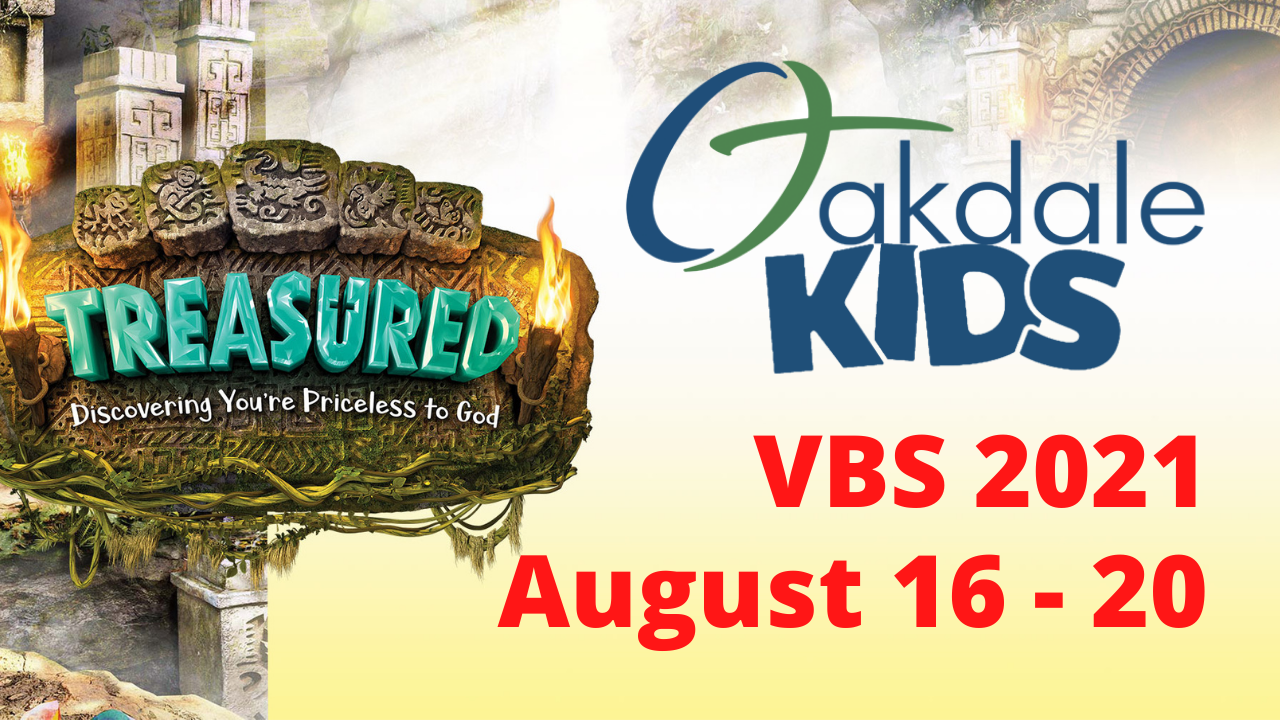 Registration is NOW OPEN for limited in-person VBS. Please click the button below to register your child(ren).
Come join the adventure as we discover together that we are precious to God.
Join us on August 16th to 20th for our re-imagined (again) VBS program:
Ages 4 (by Sept 1) through 11 years old.
$10 fee per child
9:00 AM Everyday of VBS: New Video Content will be available daily on the VBS website and via email link for registered friends
Each afternoon of VBS, drop your children off (3:45PM) for an outdoor mini-VBS camp experience from 4PM to 5:30PM
Each evening of VBS, at 5:30PM, join us for a parking lot service at the church with a different activity to supplement the Bible point (reservation required). We want our families to experience this together.
Our VBS program is open to the public. Activities are best suited for children entering Pre-K through 5th grade. This year's VBS is designed to provide a virtual and in-person experience so that your family can safely participate at home and in-person with our nightly parking lot services.
If you have questions, feel free to contact us.