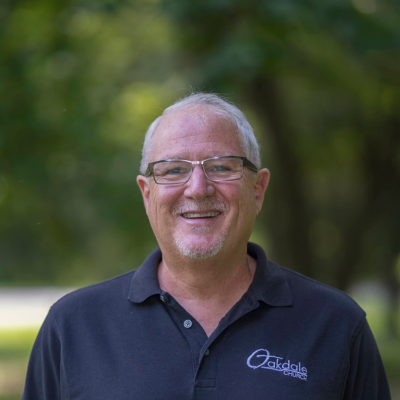 Kevin Baker
Senior Pastor
Hometown: I was born in Baltimore, Maryland, lived in Glen Burnie until I was 5, then moved to North Carolina for several years before moving back to Maryland as a teenager.
My Story: I grew up in a church-going home and always had a sense of the reality of God. When I was 10, I asked to be baptized. My teen years were prodigal and turbulent. I decided to really follow Jesus during college. I worked for the federal government for a while until God invited me to serve Him as a pastor.
Family: Married Michelle on June 4, 1983. She works as Oakdale's Business Administrator. We have five incredible children: Joshua, 34, is married to Antonia and works at Summit Consulting in D.C.; Allyson, 31, is a Clinical Nursing Instructor at Montgomery College and is married to Ricky Atkins; Jeremy, 28, is married to Katie and works at DataDog in NYC; Jake, 19, is a Junior at Purdue University; Abby, 17, is a Senior at Glenelg High School. I have 4 grandchildren, Belén, Ezekiel, Bode and Amaia, and one more on the way. We also have three dogs.
Passion: I am passionate about introducing people to Jesus!
Favorite Activities: I love to watch movies, ride motorcycles, hike, read and hang out with my family.
Little-Known Fact: I speak to my mom at least once a day!