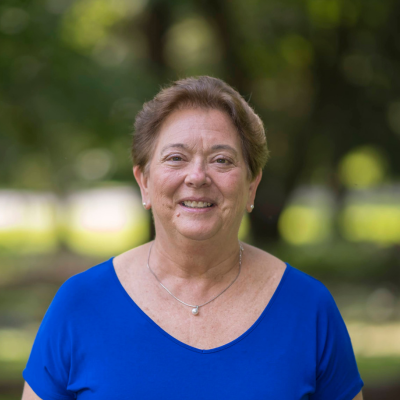 Leslie Myers
Executive Pastor
Hometown: Gettysburg, Pennsylvania

My Story: I grew up moving nine different times as a young child and youth. My parents always made sure that we had a church home and family wherever we moved. After a "rebellious" stage my first semester of college and not making time to find a church home or family, I learned that I was desperately missing my time with God and serving His people. As I pursued my teaching degree, I grew and really started my own personal journey with the Lord. I am still on that journey today and loving every minute as God's plan are unfolding right before my eyes every day! Working for Oakdale for over 22 years has been a great privilege and blessing for me and my family. I am passionate about making disciples and I love being on this discipleship journey with all of my church friends and family.
Family: I love spending time with my husband, John. He is an avid sports fan and works for National Cinemedia Network. My other traveling companion is our cockapoo, Millie. Our son Rob is an attorney for VMware/Carbon Black in the Boston area. Our daughter Ashley and her husband Darrin are currently stationed in North Carolina with the Marine Corps. Being a wife and mother is my greatest joy!

Passion: To share and be an example of Christ's love with everyone I come into contact with.

Favorite Activities: When not at Oakdale I love spending time with family and friends, traveling, reading, watching movies, skiing, and beach time.

Little-Known Facts: I am part Cherokee Indian, I taught in Pennsylvania and Maryland public schools for 12 years and was a reading specialist. In 2012 I became a survivor of a serious heart condition: SCAD.