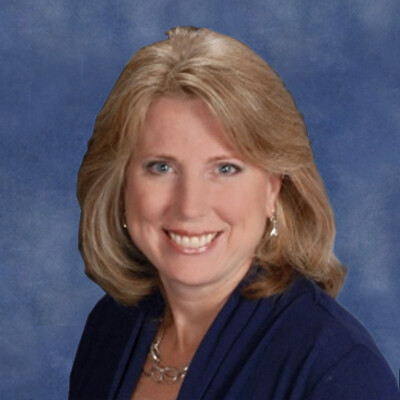 Carolyn Best
Board Member & Worship Leader
Hometown: I live in Olney, Maryland, but I was born in Goshen, Indiana, grew up in Long Beach and Catalina Island, California, and came with my family to Fairfax, VA as a youth.

My Faith Story: I was blessed to have been raised in a Christian home as the daughter of a pastor. I accepted Jesus as my Savior when I was very young. We went to church every Sunday, during the week, too, and held Bible studies and foot washings in our home. Taking hurting people into our home was the norm for my family and me. Yet my parents still ended up divorcing and our family went through devastating pain and loss. However, what has stayed with me all my life is that Jesus never left me for a moment; He carried me through it all.

I've never really cared much about church denominations. I believe in Jesus and what He teaches us, and the rest is, to me, just so much less important. I bring this philosophy to every day of my life – I want to show and share the love, acceptance, and healing that comes through Christ, and leave judgmentalism out. Strong, loving churches have had a major influence on me, bringing me through my family's divorce and many other heartaches. I want to help lead Oakdale in being the same – a safe haven, a place of healing and acceptance, and a conduit for the love and hope of Christ.

My husband and I found Oakdale in 2009 after 3 years of searching for a church after we moved to Olney, and we couldn't have been more delighted. Not having a church home can be very lonely and painful; I believe that God designed us to live best by being part of the body of Christ through the church. With Oakdale, we can feel and share our love for Christ, we can know that our children are loved by caring people and are encouraged to know, love, and trust God in everything they do. We can also feel the joy that giving and helping others brings, we can grow as disciples of Christ, and we can (hopefully) help others do the same.

While I still continue to work on my faith, learning to trust God more and always remembering that He's been so faithful to me, I feel that Jesus regularly calls me to serve Him and His people in every way that I can. With that knowledge, I am so grateful to be able to serve as an Oakdale Board member.

Ministry Area: Board Member, Praise Band Member, Middle School Choir Co-leader, Small Group Member

Family: I've been married nearly 24 years to my husband, Chris, who is a constant source of love and support. We are blessed with two wonderful children, 16-year-old Matthew and 14-year-old Rachel, both students at Sherwood High School.

Passion
I love Jesus, and I love that He reminds me every day to be a better person, but that He also loves me just as I am. After Jesus, nothing brings me greater pleasure than my family, but I also love our pets (one dog, two cats, and 11 fish at the moment), music and art, beautiful gardens, and, in my professional life, research that helps patients.

Favorite Pastime Activities: Getting to be a mom, reading, Family Day, and anything that involves the ocean. And laughing, so much laughing!

Little-Known Fact:
I love adventure! Spelunking in the caves of Virginia, scuba-diving with sharks and Manta rays, and swimming in any body of water (that's not too cold!).