Rooted is a group-discipleship experience that introduces participants to foundational Christian beliefs, stories from the global Church, and spiritual rhythms for daily life. ROOTED starts in September.
Families with Older Kids: Wed @ 6:30PM - Sept 27 - for 4 weeks. For families with kids late elementary and up. Parents and Kids stay together.
Students: Sun @ 7PM - Sept 10. Open to high school students.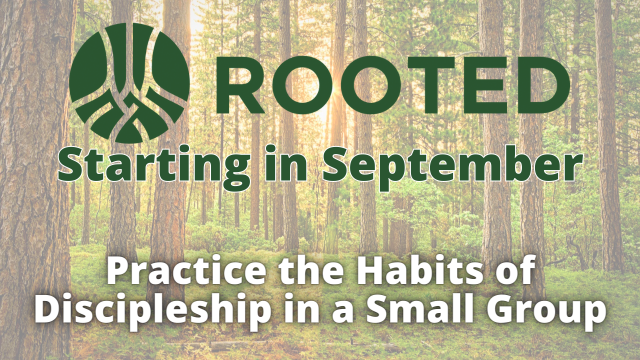 Are you ready to go deeper in the understanding of the rhythms of being a Disciple while being a part of a grace-filled small group that's "doing life" together?


If you are interested in ROOTED please fill out the form below