New Here
Welcome to Oakdale

We are a vibrant community of Disciple-Makers who have been growing God's kingdom in the Baltimore Washington Metropolitan area since 1801. We desire to create disciple-making communities. We do this by teaching people to love, serve, and share Jesus with others through disciple-making. Wherever you are in the process, we're here to help you grow and share the love of Christ with others. Let us help you take the next steps in the journey to know Christ.
What is our purpose
Vision- Jesus in the heart of every neighbor
Mission - Take the Gospel into all of life
Values - to be real, relational and fun
New Sermon Series Starting 4/11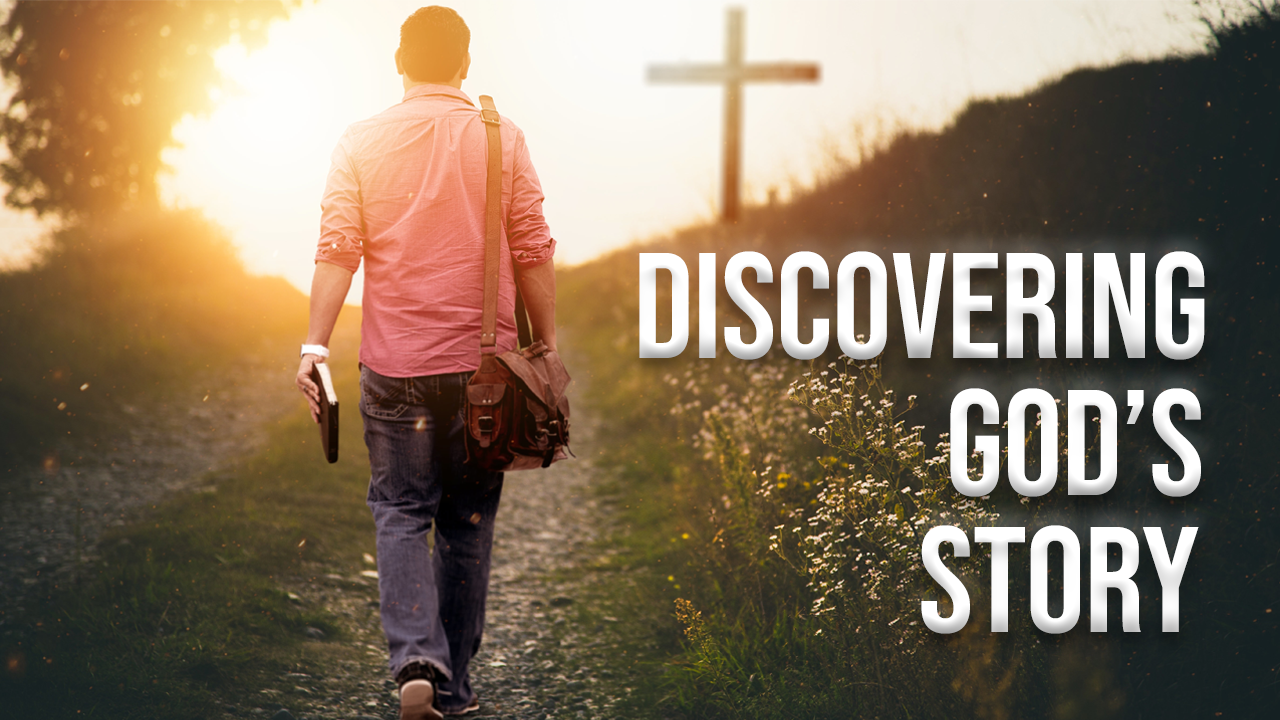 It's in the news every day; another random act of violence, the pandemic, climate change, anxiety, depression, political divisiveness and on and on. Our world is full of both beauty and tragedy, suffering and solace. How can we make sense of it all? What does God think? Why doesn't God stop it? You are invited to discover God's side of the story about life and to learn how to put the pieces of history together. We will experience redemption, renewal, and hope.
Discovering God's Story starts Sunday April 11th at Oakdale in-person and online at 9AM & 11AM.
Meet the Team
Click Here for information about our Staff and Board
Plan your Visit
At Oakdale, you'll find a place to connect with people driven to go and make disciples. Every Sunday, join us for online worship at 9:00 and 11:00 a.m. at live.oakdale.church.
We also invite you to join us in-person at 9am on Sunday mornings. Please visit oakdale.church/regathering-plan/ for more information on what to expect and how COVID-19 has changed the way we gather.
What to Expect for In-Person Worship


-- Registration & Parking --
Pre-registration is required -
Click Here to Pre-Register
Every person must be registered to attend the in-person worship service. This registration allows us to stay within 100 individuals to accommodate our limited seating. We are required to have everyone answer a few COVID-19 pre-screening questions.
Please keep appropriate distance from others not in your party. All attendees over 2 years old are required to wear masks the entire time they are on the church campus. Children & youth must remain with their parents at all times when in the building.
-- Safety & Accommodations --
We will maintain limited, socially-distanced seating at all times. The ushers will seat you accordingly.
No food or coffee will be served in the lobby. Designated restrooms will be open.
Attendees, please self-screen before attending the worship service for the safety of staff and other worshipers. Anyone experiencing a fever (over 100.4°F), cough, or other COVID-19 symptoms should join us for worship online at live.oakdale.church.
Due to county guidelines everyone is required to wear masks. Even our pastors and musicians on the stage.
-- Oakdale Kids & Students --
We welcome families to register to attend the in-person worship service.
Oakdale Kids will continue to offer outside and online services - please contact Ginny Lee for details: .
Students will meet online and have outdoor gatherings - please contact Andrew Hall for details: .
Where to Park
Please park in the front parking lot along Georgia Avenue and enter the building through the doors on the front of the church. Ushers will greet you and your family when you arrive at the Georgia Avenue Doors. You will be checked in and then escorted to your seats in the sanctuary.
What to Wear
You will see everything, from suits and dresses to T-shirts and jeans (even shorts in the summer). Your presence in worship is what honors God. We ask that everyone in your party wears a mask the entire time they are on our campus

Subscribe to the Oakdale WEEKLY News
The WEEKLY newsletter is distributed Thursday afternoon highlighting upcoming events, sermon and disciple-making resources plus quick links to registrations, live streams, and giving. It's an easy way to stay connected to Oakdale Church. Click here to Subscribe
Contact Our Staff:
We are glad to welcome you and help you get connected into the Oakdale Church family. Please reach out to our church staff with the contact form below with any questions, concerns and or desire to be more a part of Oakdale. We are happy to help!